---
Soon enough I will have pictures from the Feb. 19 game. All I need is to scan them on. Unfortunately, the scanner will have to be a B-Day present (Aug). But I will try to get them up whenever I can. I traveled about 150 miles to Storrs to see them play Miami, then they lost. Exept for the outcome, seeing them play at home was a lot of fun.
---
These three pictures were not taken by me, I got them from another UConn site.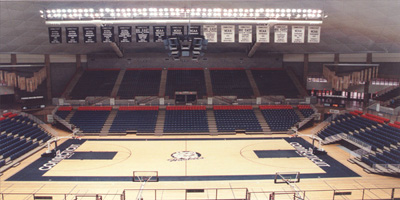 This first one was taken before they expanded and added seats in the corners where you see those banners in the V shape.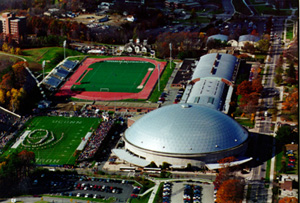 This is overhead, obviously. To the left is the football field, and above that is the track field. That long building past Gampel is the old Greer Fieldhouse.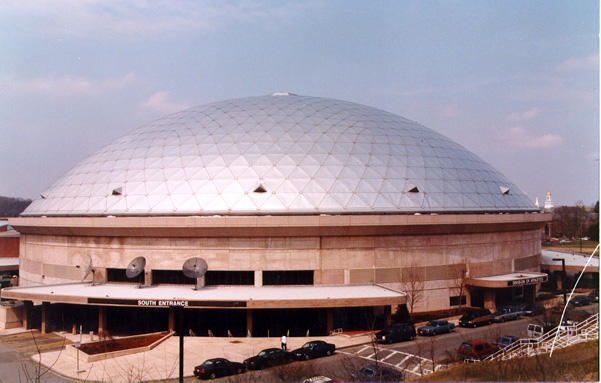 View of Gampel from the South.
---
[Home]
Questions, Comments, Suggestions??